Monologue by a Man at a Bus Stop, 2.30AM
Fuck off. I'm not your granddad. These young people, they're only young. Not my fault. Fuck this. Time away. Excuse me, you poisoned my dog. You put poisoned meat out. But the British police won't do anything about it. Fucking shitbags. I've not seen my… View Post
Tell-Tale Heart
[vimeo http://www.vimeo.com/57233785 w=450&h=253] Short film adaptation of Edgar Allen Poe's story. Directed by Keifer Taylor, written by Darya Yaitskaya, cinematography by Leila Sohawon. View Post
L.A TIMES
[vimeo http://www.vimeo.com/58118650 w=450&h=338] Californya 96 is a collaborative effort between two brothers: one contributing music and the other his hi8 (camcorder VHS to you and I) film footage of their family holiday to California in 1996. Cameos by… View Post
I read books for sex...
When I look back on my choice of fiction I have always been turned off from literature that did not leave me a little hot under the collar. However, the sex involved in the books I read tends to be a slow burn of surmounting tension that climaxes just… View Post shared via WordPress.com
A Historical Argument for Subjectivity in...
Judging only from the current state of journalism, it would seem that blogs and the Internet have introduced a new challenge to the longstanding, steadfast tradition of objective journalism – where the writer is not an individual, but merely a catalyst… View Post shared via WordPress.com
Eventually
Eventually. When sweat drips It drips a milky salt Down your back, flickering Down your back, condensing On skin. Waiting for a tongue To flick out, lick it up, mould You into shade. Light flickers Through the window. A face looks Through the window, eyes… View Post shared via WordPress.com
Untitled
Brain pulsing, blood pumping, the world humming through a pane of glass, single glazing (fucking freezing) thinking: how many others are lying like a foetus trapped in a darkness hearts beating, lungs excreting, engulfed in irrational thought? By Rosie… View Post shared via WordPress.com
The shortly pressed grass, sponged and moulded...
The shortly pressed grass, sponged and moulded, rather caressed the heavily jazz soothed souls that lay across the green. Some sat, a child stumbled holding the oversized tartan umbrella. The sun warmed the air as the sell of coffee and the hiss of the… View Post shared via WordPress.com
Note Talking
[youtube=http://www.youtube.com/watch?v=aJspp670Fns&w=450&h=284] Alex Mallis talks about his short film 'The Last Colourful Note' with Stephanie Kelley View Post shared via WordPress.com
Converse emerging artists award →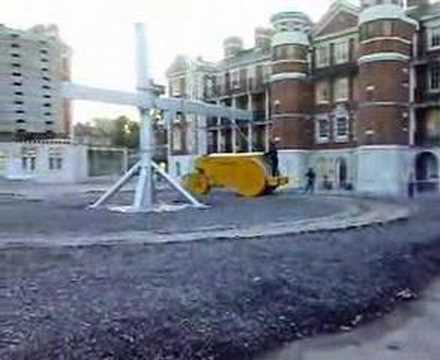 6 tags
WE HE(ART)... MATTHEW STONE
Matthew Stone's life-as-art explores the twists and turns of flesh and the geometry of the human body. RITUAL BODY LANGUAGE STAGING REALITY http://www.matthewstone.co.uk